Strong, Healthy Relationships
COUPLES WORKSHOPS
Being in a relationship takes work. Many couples experience challenges as you learn to live together in a world full of distractions and complications.
We offer a number of couples' and marriage classes to help you build and maintain a healthy, happy relationship.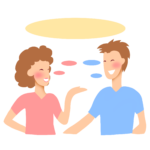 Couples Communication
You will build skills for a strong and healthy relationship in this class. Suitable for any couple experiencing difficulty in communicating or has a desire to build a stronger relationship.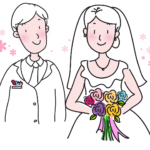 Marriage Preparation
Preparing for this deep and meaningful commitment will give you a better chance of long-term success. This class will help you to be strong and healthy together, well after the honeymoon is over.

Remarriage Preparation
New relationships are influenced by previous experiences and can be more complicated because there are often more relationships to manage: ex-spouses, step-children, in-laws, and friends. This class is suitable for couples where one or both partners have been married before.
Our Proud
7 Years of Experience
Interior design is the art and science of enhancing the interior building achieve a healthier and more aesthetically pleasing environment forin using the space.
Successfully Satisfy Couple
Year of experience with Proud
Is a relationship workshop just for couples who are having problems?
Not at all! Loving, committed partners can always make progress together. If you're feeling close and connected right now, a relationship workshop can only make your bond that much stronger. Many of the couples we work with tell us that our workshop makes them feel renewed and even more in love than they thought possible. They also say that everyone should learn these tools — and they wished they'd done this earlier on.
Love is not easy, but it can be made simple.
In order to turn your relationship around you need to…
Latest Projects
A small river named Duden flows by their place and supplies it with the necessary regelialia. It is a paradise printing and typesetting industry.
Meet The Team
A small river named Duden flows by their place and supplies it with the necessary regelialia. It is a paradise
Danny Renold
Project Engineer
Lisa Anderson
Project Engineer
Richard Wagner
Project Engineer
Tommy Atkins
Project Engineer
We welcome all couples in committed relationships who want to grow. That means couples of any gender, sexual orientation and/or relationship style. If you're a committed couple in a consensually non-monogamous relationship, or you and your partner are looking ahead to marriage, or you're somewhere else along your journey together, a relationship workshop can be a fun and transformative experience.
A relationship workshop can help you work through some of the most common issues couples encounter. The most common issues couples experience include getting stuck in arguments and feeling like the connection and the romance have faded. Other challenges a workshop can help with include recovering from broken trust, wondering if the relationship is right for you and learning to accept each other as you are.
To inspire your partner to attend, we recommend asking them what they'd like to have more of and less of in your relationship. For example, more passion and play, less arguing and frustration. More trust and understanding, less disappointment. A relationship workshop could help you reach those goals.
Latest Media
A small river named Duden flows by their place and supplies it with the necessary regelialia. It is a paradise